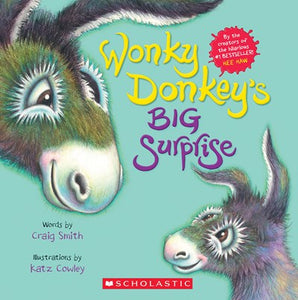 From the internationally bestselling creators of

 

The Wonky Donkey

 

comes a special surprise!

 


Dinky woke one weekend with wonder in her eyes.

Today her daddy, Wonky, promised such a big surprise...

Another sequel to the viral sensation, The Wonky Donkey, is here! Join the world's #1 bestselling family of laughable and lovable donkeys in a wild, wonky, and wonderful guessing game.

Brought to life by Craig Smith's signature playful verses and Katz Cowley's charming illustrations, Wonky Donkey's Big Surprise is laugh-out-loud fun.