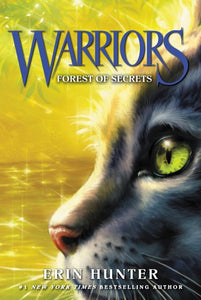 The books that sparked a phenomenon and started a series that has sold more than 16 million copies—now beautifully repackaged with striking new cover art!
Tensions are still high among the warrior Clans that roam the forest, and as allegiances shift, it becomes harder than ever to know who can be trusted.

Fireheart is determined to find out the truth about the mysterious death of the former ThunderClan deputy Redtail. But as he searches for answers, he uncovers secrets that some believe would be better left hidden.…
Erin Hunter's epic, #1 New York Times bestselling Warriors series has been flying off the shelves for ten years and counting, and each new title continues to debut on the bestseller list. This season, a whole new generation of readers will discover the books that started it all. The original Warriors and Warriors: The New Prophecy arcs are now available with a fierce new look—perfect for the collections of longtime Erin Hunter fans and those new to the Warriors world.