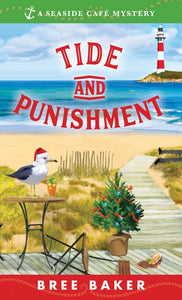 This year, the holidays are bringing murder and mayhem in the third installment of this delightful cozy series!
It's Christmastime in Charm, North Carolina, and while Everly Swan would prefer to focus on decorating her iced tea shop for its first holiday season, Great-Aunt Fran has decided to run for mayor against her long-time nemesis. But when the other candidate turns up dead just before the first scheduled debate, all eyes turn to Fran as the suspect with the most obvious motive.
Everly knows her sweet, elderly Aunt Fran couldn't have murdered anyone, but as she struggles to find the real killer, it begins to seem like this may be the last merry Christmas her family may ever have.