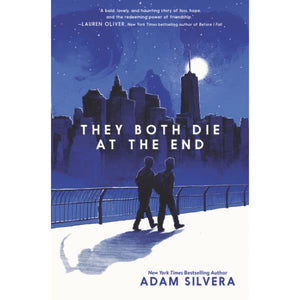 Author: Adam Silvera
We here at Last Friend Inc. are collectively sorry for this loss of you.
Our deepest sympathies extend to those who love you and those who will never meet you.
We hope you find a new friend of value to spend your final hours with today.
On September 5, a little after midnight, Death-Cast calls Mateo Torrez and Rufus Emeterio to deliver some bad news: They're going to die in less than twenty-four hours. Mateo and Rufus are total strangers, but, for different reasons, they're both looking to make a new friend on their End Day. The good news is there's an app for that. It's called Last Friend, and through it, Rufus and Mateo meet up for one final epic adventure--to live a lifetime in a single day.