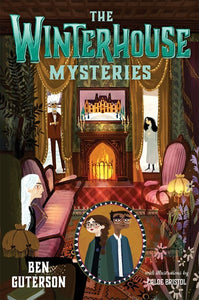 Elizabeth and Freddy battle a deadly foe in this final installment of the enchanting middle-grade Winterhouse trilogy.
As spring arrives at Winterhouse, Elizabeth settles into the joyful chaos of her new home. But it isn't long before she and Freddy are drawn into an ominous new mystery. Guests at the hotel start behaving oddly, and Elizabeth's powers manifest in thrilling—sometimes frightening—new ways. As unnatural tremors shake the foundations of Winterhouse, Elizabeth hears cries for help from Gracella Winters—an enemy she'd thought dead and buried for good.

The discovery of a rare book containing secrets of an ancient ritual leads to a tragic realization: Someone at Winterhouse is trying to help Gracella rise again. Danger, intrigue, and the power of family combine in this fast-paced trilogy conclusion.