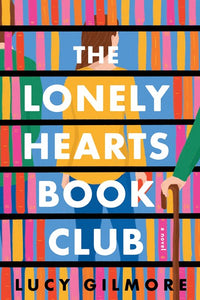 A.J. Fikry meets The Bookish Life of Nina Hill in this charming, hilarious, and moving novel about the way books bring lonely souls together
Librarian Sloane Parker never thinks of herself as lonely, but she looks forward to that time every day when old curmudgeon Arthur McLachlan comes to browse the shelves and cheerfully insults her. The gentle sparring is such a highlight of Sloane's day that when Arthur doesn't show up one morning, she's instantly concerned.
Anxious, Sloane tracks the old man down and discovers him bedridden...and desperately happy to see her. Daily house calls become a regular habit, and soon The Lonely Hearts Book Club is born, drawing misfits and outcasts from all across their sleepy town. Because as it turns out, everyone has a special book in their heart—and a reason to get lost (and eventually found) within the pages.