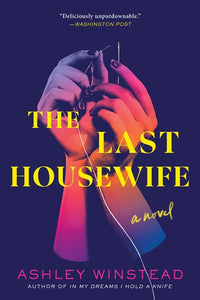 Now in paperback! From the author of the acclaimed In My Dreams I Hold a Knife comes a dark thriller about a woman determined to take down a patriarchal cult and avenge the women in her life—but to do so, she might lose everything
During their senior year of college, Shay Evans and her best friend Laurel escaped from a violent, magnetic man and his equally violent views about women and society. Eight years later, Shay has built a new life for herself. But the horrifying news of Laurel's death shatters her world and makes her suspect that the people from her past are back and more dangerous than ever.
Recruiting the help of a true-crime podcast host, Shay is determined to find out the truth. When clues lead her to a secret cult devoted to male superiority, she discovers what happened to her eight years ago was only the beginning. When Shay's search for answers turns into an obsession, forcing her to confront her own complicity and conditioning, she'll have to make a life-changing decision: how much would she give up to take down the men who've ruled her life?