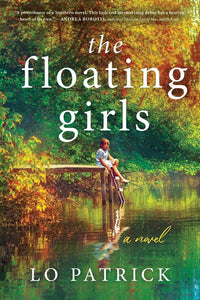 A masterly achievement. - Publishers Weekly STARRED review
Many readers are looking for the next Where the Crawdads Sing, and will find The Floating Girls...is a close cousin. - Augusta Chronicle
The Floating Girls is stunning southern fiction, a wonderfully atmospheric coming-of-age family drama told from the perspective of a feisty 12-year-old girl--reminiscent of a modern-day Scout Finch--as she unravels the secrets that threaten her entire family.
Kay thought she knew everything there was to know about her family and their marsh life. But that was before the new neighbors arrived and her parents became suspects in a murder and a kidnapping.
One hot, sticky summer in Bledsoe, Georgia, twelve-year-old Kay Whitaker stumbles across a stilt house in a neighboring marsh and upon Andy Webber, a boy about her age. He and his father have recently moved back to Georgia from California, and rumors of the suspicious drowning death of Andy's mother years earlier have chased them there and back.
Kay is fascinated and enamored with Andy, and she doesn't listen when her father tells her to stay away from the Webbers. But when Kay's sister goes missing, the mystery of Mrs. Webber's death--and Kay's parents' potential role in it--comes to light. Kay and her brothers must navigate the layers of secrets that emerge in the course of the investigation as their family, and the world as they knew it, unravels around them.
At once wickedly funny and heartbreaking, it is an immersive coming-of-age story narrated by a feisty, smart, yet undeniably vulnerable girl reminiscent of a modern-day Scout Finch--a character who will live in readers' hearts for a long time to come.
Praise for The Floating Girls
A powerhouse of a Southern novel. At once a poignant coming-of-age tale, a murder mystery, and an evocative tribute to the marshlands of Georgia. Lo Patrick is a standout new Southern voice. --Andrea Bobotis, author of The Last List of Miss Judith Kratt
Kay is the smartest, funniest, most curious young narrator I have come across in some time. Her voice stuck with me long after I finished reading. If I met Kay on the street, I'd beg her to be my best friend. --Tiffany Quay Tyson, award-winning author of The Past is Never
A cracking story that unfolds in gorgeous prose in the stultifying heat of the American South. --Hayley Scrivenor, author of Dirt Creek
Fans of Where the Crawdads Sing will love this immersive mystery set against the salty air of Georgia's marshes. In Patrick's atmospheric prose, the water and its characters come to life. --Lindsey Rogers Cook, author of Learning to Speak Southern