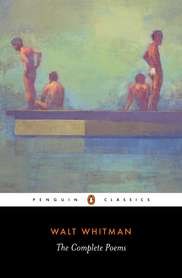 From Leaves of Grass to "Song of Myself," all of Whitman's poetry in one volume
In 1855 Walt Whitman published Leaves of Grass, the work that defined him as one of America's most influential voices and that he added to throughout his life. A collection of astonishing originality and intensity, it spoke of politics, sexual emancipation, and what it meant to be an American. From the joyful "Song of Myself" and "I Sing the Body Electric" to the elegiac "When Lilacs Last in the Dooryard Bloom'd," Whitman's art fuses oratory, journalism, and song in a vivid celebration of humanity. Containing all Whitman's known poetic work, this edition reprints the final, or "deathbed," edition of Leaves of Grass (1891-92). Earlier versions of many poems are also given, including the 1855 "Song of Myself."
- Features a completely new--and fuller--introduction discussing the development of Whitman's poetic career, his influence on later American poets, and his impact on the American cultural sensibility
- Includes chronology, updated suggestions for further reading, and extensive notes
For more than seventy years, Penguin has been the leading publisher of classic literature in the English-speaking world. With more than 1,700 titles, Penguin Classics represents a global bookshelf of the best works throughout history and across genres and disciplines. Readers trust the series to provide authoritative texts enhanced by introductions and notes by distinguished scholars and contemporary authors, as well as up-to-date translations by award-winning translators.