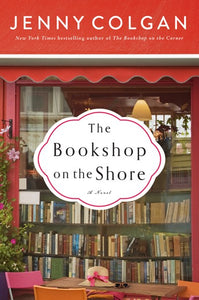 A grand baronial house on Loch Ness, a quirky small-town bookseller, and a single mom looking for a fresh start all come together in this witty and warm-hearted novel by New York Times bestselling author Jenny Colgan.


Desperate to escape from London, single mother Zoe wants to build a new life for herself and her four year old son Hari. She can barely afford the crammed studio apartment on a busy street where shouting football fans keep them awake all night. Hari's dad, Jaz, a charismatic but perpetually broke DJ, is no help at all. But his sister Surinder comes to Zoe's aid, hooking her up with a job as far away from the urban crush as possible: a bookshop on the banks of Loch Ness. And there's a second job to cover housing: Zoe will be an au pair for three children at a genuine castle in the Scottish Highlands.
But while Scotland is everything Zoe dreamed of--clear skies, brisk fresh air, blessed quiet--everything else is a bit of a mess. The Urquart family castle is grand, but crumbling, the childrens' single dad is a wreck, and the kids have been kicked out of school and left to their own devices. Zoe has her work cut out for her, and is determined to rise to the challenge, especially when she sees how happily Hari has taken to their new home.
With the help of Nina, the friendly local bookseller, Zoe begins to put down roots in the community. Are books, fresh air, and kindness enough to heal this broken family--and her own...?