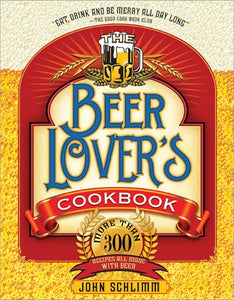 The ultimate beer bash in a book compiled by a sixth-generation American brewer.
Have your beer, and eat it too!

A favorite brewski adds zest and flavor to almost any dish. The best part is that there are very few rules you have to follow. Even the most novice chefs can turn their meals and parties into celebratory brew fests. With more than 300 recipes, this is your loyal kitchen companion, and your secret weapon to throwing the ultimate bash.

You'll also find more than 150 chuggers, chasers, shots, punches, and other drink recipes. From the Buzzy Navel and Beertini to the Wild Turkey Chase and Burning Bush, this anthology of beer's greatest pairings is sure to leave you spinning for joy.