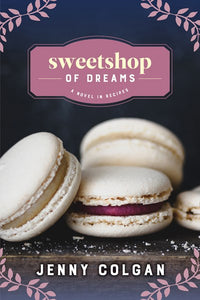 A deliciously sweet reprint of the winner of the 2013 RNA Romantic Novel of the Year Award
Nothing invokes nostalgia like an old-fashioned candy shop. But nostalgia isn't really Rosie Hopkins's thing—not with her busy London routine that includes fantastic friends and an...acceptable boyfriend.
Even so, Rosie does her Aunt Lilian a favor and takes a job in her small village sweetshop. As Aunt Lilian struggles with the idea that it might finally be time to retire from the business, a long-kept family secret makes life in the sweetshop a lot more interesting than Rosie had anticipated, and inspires her to break out of her routine.