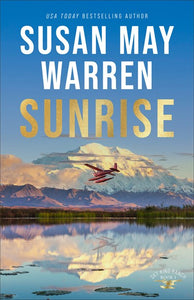 A decade after leaving his family's bush pilot operation to become a Pararescue Jumper, Dodge Kingston is back home in Alaska. He hadn't counted on meeting up again with Echo, a girl with a spirit as free as the sky. When she goes missing, he hopes all her skills will keep her safe until he can reach her--and that she'll accept his help when he does.
Coming home was never the plan
Pilot Dodge Kingston has always been the heir to Sky King Ranch. But after a terrible family fight, he left to become a pararescue jumper. A decade later, he's headed home to the destiny that awaits him. 
That's not all that's waiting for Dodge. His childhood best friend and former flame, Echo Yazzie, is a true Alaskan--a homesteader, dogsledder, and research guide for the DNR. Most of all, she's living a life Dodge knows could get her killed. One of these days she's going to get lost in the woods again, and his worst fear is that he won't be there to find her.
When one of Echo's fellow researchers goes missing, Echo sets out to find her, despite a blizzard, a rogue grizzly haunting the woods, and the biting cold. Plus, there's more than just the regular dangers of the Alaskan forests stalking her . . .
Will Dodge be able to find her in time? And if he does, is there still room for him in her heart?
Sunrise
 is the first explosive volume in a new nail-biting series from 
USA Today
 bestselling author Susan May Warren.