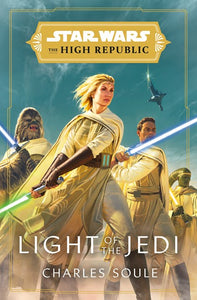 The lead book in an exciting cross-publishing event, exploring a new era of

 

Star Wars

 

storytelling: the never-before-seen in any medium High Republic.

Centuries before the Skywalker Saga, the Republic's golden age is disrupted by a catastrophic hyperspace disaster. The heroes of the Jedi Order meet the crisis head-on—but soon discover that the danger is far from over, and a sinister force threatens the galaxy they are sworn to defend.