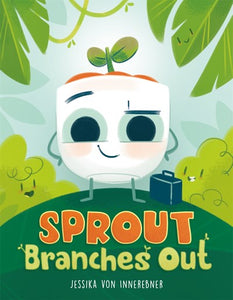 Discover the unbe-leaf-ably adorable story of a young plant with mulch to learn in this feel-good tale perfect for fans of The Bad Seed and Grumpy Monkey.
Sprout the plant lives on a small porch, in a little town. She's only been able to grow two leaves and knows 
exactly
 why. Home is just not enough for her - she needs to venture out to the wild woods, the wise forest, and the lush jungle to find what she needs to thrive.
But once she's out in the world, Sprout quickly learns that what she 
really
needs may not be what she thought at all . . .
Meet a budding new picture book character with roots in this hilarious and heartfelt adventure about growing up, taking risks, and finding home again.