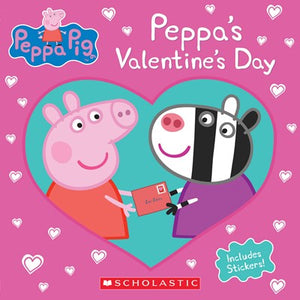 Juvenile Fiction, Paperback
Peppa Pig gets a pretty card in the mail from Zoe Zebra. It's a Valentine's Day card! Peppa learns about the meaning of Valentine's Day and decides to show all of her friends just how special they are to her.



This storybook with Valentine's stickers is based on the hit animated TV show, as seen on Nick Jr.