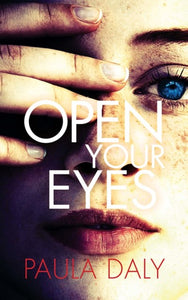 From acclaimed novelist and "master of psychological thrillers" (Library Journal) Paula Daly, Open Your Eyes follows a bestselling crime novelist's tragic turn from fictional perpetrator into real-life victim.
Jane Campbell avoids confrontation at any costs. Given the choice, she'll always let her husband, Leon--a bestselling crime writer--take the lead, while she focuses on her two precious young children and her job as a creative writing teacher. After she receives another rejection for her novel, Leon urges Jane to put her hobby to rest. And why shouldn't she, when through Jane's rose-tinted glasses, they appear to have the perfect house and the perfect life?
But then Leon is brutally attacked in their driveway while their children wait quietly in the car, and suddenly, their perfect life becomes the stuff of nightmares. Who would commit such a hateful offense in broad daylight? With her husband in a coma, Jane must open her eyes to the problems in her life, as well as the secrets that have been kept from her. Although she might not like what she sees, if she's committed to discovering who hurt her husband--and why--Jane must take matters into her own hands.
A surprising and gripping thriller of pride, ambition, and envy, Open Your Eyes is an unsettling whodunit about the illusions of a perfect marriage that confirms Paula Daly as a writer at the forefront of domestic suspense.