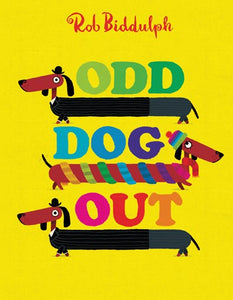 Author: Rob Biddulph
A heartwarming and poignant story from award-winning creator Rob Biddulph about the power of embracing your true colors. Perfect for fans of Peter Brown's Tiger Goes Wild.
It's a dog's life in the big, busy city, but there's one lonely pup who doesn't quite fit in. She behaves differently from the rest, sports rainbow in a sea of gray, and marches to the beat of her own drum.
She's one Odd Dog.
Join Odd Dog as she journeys to the other side of the world to find her place in it, only for her to discover that maybe she's meant to be right where she started.
And check out Rob Biddulph's other books for children, including:
Blown Away
The Grizzly Bear Who Lost His GRRRRR!