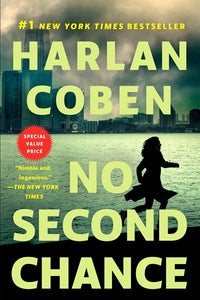 Author: Harlan Coben
When his child is taken, a father will stop at nothing to get her back in this explosive, white-knuckle thriller from #1 New York Times bestselling author Harlan Coben.
When the first bullet hit my chest, I thought of my daughter...
Shot twice by an unseen assailant, Dr. Marc Seidman lies in a hospital bed. His wife has been killed. His six-month-old daughter has vanished. But just when his world seems forever shattered, the ransom note arrives: We are watching. If you contact the authorities, you will never see your daughter again. There will be no second chance. With no one to trust, and mired in a deepening quicksand of deception and deadly secrets, Marc clings to one unwavering vow: bring home his daughter, at any cost.