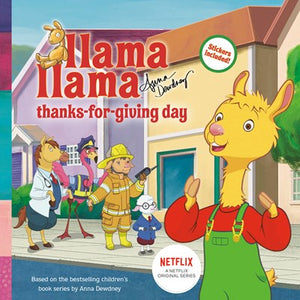 Llama Llama and his friends plan a day of giving in this sweet 8x8 based on an episode from the Netflix animated television series. Includes stickers!
Look out, world--Llama Llama is a TV star!
 The beloved character, made famous by Anna Dewdney's best-selling picture books, is the star of his own original series, now airing on Netflix. Our episode-based 8x8 tells the story of Llama and friends planning a day of helping out others in the community! Your little llamas will love relating to their favorite picture book character as he faces new and challenging situations.