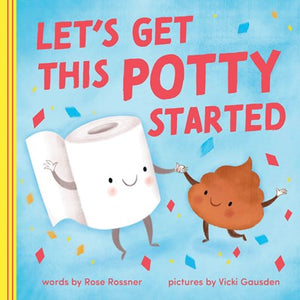 Remind your little pee-nut that they're turd-ally great with this pun-derful potty book for babies and toddlers!
Give your favorite big kid a boost of confidence with this silly board book that celebrates their wins as they learn to use the potty. With adorable animal illustrations, fun puns and rhymes, and training steps covering wiping, flushing, washing hands, and more, this funny poop book will have readers laughing off the stress of potty training. The perfect way to encourage your favorite little stinker that they can doo doo it!
For fans of the USA Today bestseller I Love You Like No Otter, this self-esteem story is #1 way to flush away anxiety. The best book gift for kids ages 0-3--made just for their little hands--makes a wonderful gift for baby showers, birthdays, Valentine's Day, basket and stocking stuffers, or other special moments all year long.
More charming stories from Punderland, the perfect gift for any occasion
I Love You Like No Otter
Donut Give Up
You Make My Heart Go Vroom!
I Love You Slow Much
All I Want for Christmas is Ewe
and more!