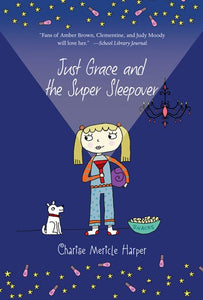 Juvenile Fiction, Paperback
Put on your pajamas and bring your sleeping bag--it's time for Just Grace to go to a super sleepover! Birthdays and sleepovers are always super fun, but there's just one thing that keeps Just Grace from getting super excited about this sleepover.
Book eleven in the Just Grace series continues the illustrated adventures of the beloved third-grader Just Grace, who has been praised by the Horn Book for having a voice that is "consistently funny, frank, and believable." The familiar school, friendship, and family situations in these books resonate with Grace's audience and keep them "speed[ing] through this latest and look[ing] forward eagerly to the next."