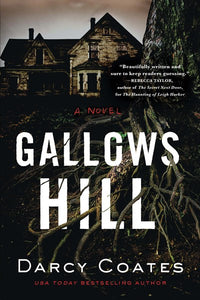 A brand new story from the USA Today bestseller and rising queen of atmospheric horror
The Hull family has owned the Gallows Hill Winery for generations, living and working on the beautiful grounds where they grow their famous grapes. However, there's something at play on the property, and the locals whisper that the site of the old prison yard, located on what is now winery property, is cursed. 
Margot, daughter of the winery owners, has not seen her childhood home in years, but when Margot's parents die unexpectedly, she inherits the house, the winery, and all of her family's secrets. Now that she's alone on the sprawling, dilapidated property, she begins to believe the curse is more than real... and that she may be the next victim of the house that never rests...