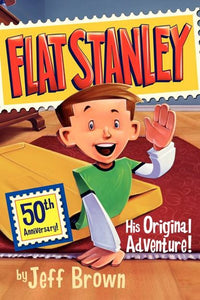 A reillustrated classic!
When Stanley Lambchop wakes up one morning, his brother, Arthur, is yelling. A bulletin board fell on Stanley during the night, and now he is only half an inch thick!

This turns out to be very interesting. Stanley gets rolled up, sent through the mail, and flown like a kite. He even gets to help catch two dangerous art thieves. He may be flat, but he's a hero!

This hilarious chapter book classic gets a new lease on life with funny and charming illustrations by Macky Pamintuan.