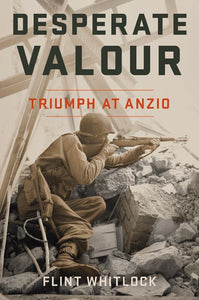 A riveting and comprehensive account of the Battle of Anzio and the Alamo-like stand of American and British troops that turned certain defeat into victory
The four-month-long 1944 battle on Italy's coast, south of Rome, was one of World War II's longest and bloodiest battles. Surrounded by Nazi Germany's most fanatical troops, American and British amphibious forces endured relentless mortar and artillery barrages, aerial bombardments, and human-wave attacks by infantry with panzers. Through it all, despite tremendous casualties, the Yanks and Tommies stood side by side, fighting with, as Winston Churchill said, "desperate valour."
So intense and heroic was the fighting that British soldiers were awarded two Victoria Crosses, while American soldiers received twenty-six Medals of Honor--ten of them awarded posthumously.
The unprecedented defensive stand ended with the Allies breaking out of their besieged beachhead and finally reaching their goal: Rome. They had truly snatched victory from the jaws of defeat.
Award-winning author and military historian Flint Whitlock uses official records, memoirs, diaries, letters, and interviews with participants to capture the desperate nature of the fighting and create a comprehensive account of the unrelenting slugfest at Anzio.
Desperate Valour
 is a stirring chronicle of courage beyond measure.