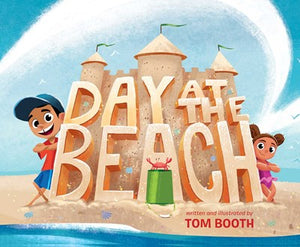 A day at the beach becomes a lesson in sibling bonding for Gideon in this magical picture book.
Every summer, Gideon and his younger sister Audrey build a sand castle--together. But this summer, everything changes. Gideon is going to build the most spectacular sandcastle anyone on the beach has ever seen. And he's going to do it on his own--without any help from his sister.
But much to his surprise, Gideon discovers that building together is more fun and that everyone has their own unique talent when it comes to creativity and imagination, even Audrey.