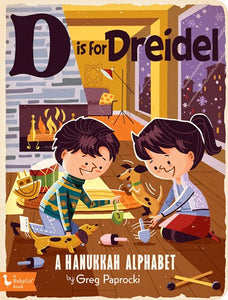 Celebrate all things Hanuakkah in this A to Z primer . . .
Introduce your little one to the Festival of Lights in this fun collection of twenty-six illustrations featuring Hanukkah-themed concepts, such as latkes, gelt, the menorah, and of course dreidels.
Greg Paprocki works full-time as an illustrator and book designer. In addition to illustrating several Curious George books, he's provided illustrations for A Is for Atom, S Is for Santa, B Is for Boo, and The Big Book of Superheroes. He began his career as an advertising art director after studying fine art and graphic design at the University of Nebraska.