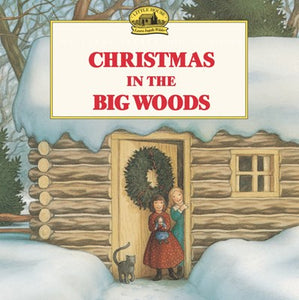 A beautiful full-color hardcover picture book introduction to the beloved Little House series, perfect for younger readers. This picture book is an excellent choice to share during homeschooling, in particular for children ages 4 to 6. It's a fun way to learn to read and as a supplement for activity books for children.
Christmas has come to the Big Woods of Wisconsin! Laura and her family are excited to celebrate. When Laura's cousins, aunt, and uncle arrive, they spend their time together eating sweets, playing in the snow, and reading. Their holiday celebrations are full of simple joys.
The warm paintings by Renée Graef are inspired by Garth Williams' classic illustrations and lovingly bring the Ingalls family to life.