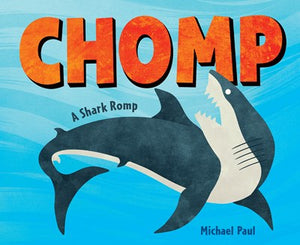 Juvenile Non Fiction, Hardcover
Dive in to the depths of the ocean to discover different species of sharks in this nonfiction picture book with simple text and illustrations.
Many different kinds of sharks are swimming below the ocean's surface.
Some sharks are gentle, and some sharks are fierce. Some are awake in the day, and some are awake at night. Some eat almost anything, and some are very picky.
You may not be able to visit their watery world, but you can always visit them up close at the aquarium.
Simple text and bold illustrations take young explorers on a deep dive through the ocean full of sharks.
Don't Miss More from Michael Paul in Roar: A Dinosaur Tour !