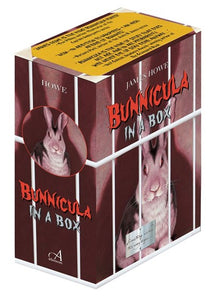 Lock up your veggies and get out your garlic--the complete Bunnicula collection is now available as a boxed set!
Something wicked this way hops... Join Harold, Howie, Chester, and of course, Bunnicula for seven thrilling adventures--all together for the first time in one fur-raising boxed set!
This complete collection includes paperback editions of 
Bunnicula
, 
Howliday Inn
, 
The Celery Stalks at Midnight
, 
Nighty-Nightmare
, 
Return to Howliday Inn
, 
Bunnicula Strikes Again
, and 
Bunnicula Meets Edgar Allan Crow
.