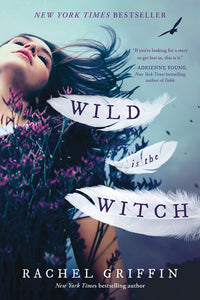 From the instant New York Times-bestselling author of The Nature of Witches comes an enemies-to-lovers fantasy romance about a young witch attempting to undo a terrible curse... Now in paperback!
Iris Gray knows witches aren't welcome in most towns. When she was forced to leave her last home after an illegal display of magic, she left behind a father who was no longer willing to start over. And while the Witches' Council was lenient in their punishment, Iris knows they're keeping tabs on her. Now settled in Washington, Iris she vents her frustrations by writing curses she never intends to cast and spending her days at the wildlife refuge with a witch-hating intern, Pike Adler.
Iris concocts the perfect curse for Pike: one that will turn him into a witch. But just as she's about to dispel it, a bird steals the curse before flying away. If the bird dies, the curse will be unleashed and turn not just Pike, but everyone in the region, into a witch.
Iris begs Pike to help her track the bird, and they set out on a trek through the Pacific Northwest...and find they may like each other's company more than they want to admit.